A word from the owner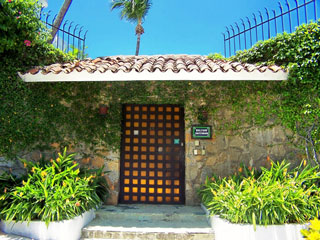 If you are a stressed out mom or a busy executive looking for that often sought after but seldom found ultimate getaway from it all", this is the place for you and your family, if you choose to bring them. Once you walk through the door, you are greeted by a beautiful paradise. The views are breathtaking. The staff, who have been with us for many years now, will welcome you and take care of your every wish from the moment you enter; from unpacking your luggage to getting you drinks. Our international cuisine, prepared by our cook will truly amaze.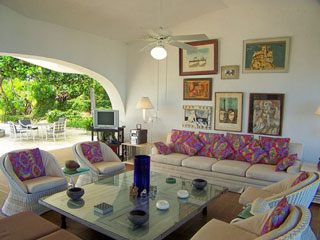 Mom, what more could you want? When your children ask you for something you can simply tell them to ask one of the staff. This is a REAL vacation from the realities of life; you will not find this lifestyle anywhere else on the planet. Enjoy five star restaurant quality dining and service in the comfort of your home away from home. There is much you can choose to do in Acapulco and the surrounding area or you can do nothing at all but take in the sun, read a book and be served, hand and foot. There are many different forms of family fun. Choose from a selection of many beaches, restaurants, historical places.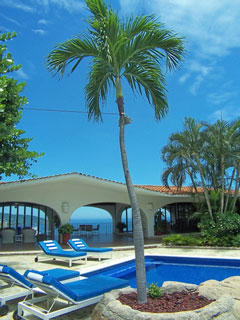 There is a variety of entertainment for "children" of all ages. For those who like the night life, Acapulco's Disco's, piano bars and live shows certainly offer a diversity of choices in what to do and where to go to. One of our favorite Restaurant "Tres Marias", is a short drive North, beyond the Bay of Acapulco, where one side presents you with a wonderful setting on the Pacific ocean, the other side a Lagoon where you can rent jet skis. Another is the famous La Quebrada, where divers jump from the cliff to the narrow inlet below. Or you can just walk down the mountain and go to Paradise "Disco Beach" (a favorite of ours). You can parasail, rent fishing boats, rent cruise boats, go scuba diving, roller blading, or deep sea fishing. Enjoy history at Fort San Diago or tour Tarzan's house. Check out golfing at the Princess or Villa Vera. Take a trip to the town of Tasco and buy the most exquisite jewelry and silverware in the world. Or just "veg", as we say in the states.

Back in the '70's when the New York Times took three days to be delivered; staying at Las Promesas for us was like no other experience ever. It truly is a place where the world's worries disappear. To this day, we have yet to tire of the special feeling it gives us when we bring our 2 kids down to relax in a world of luxury that cannot be had anywhere else at such an affordable price.
Joann Perahia and Claude Haussmann